News & Events
---
Oct, 06, 2007
Press release: Free Books
Press release 10/06/2007
Autism publisher releases five doctor-, teacher-approved books for free!:
With child development awareness on the rise a Toronto born publisher has turned "adversity into an opportunity for personal growth, giving and love." Mr. Chaplin authorizes the releases of his five published (in print) Encouragement Stories© books & poems to the public online for free.
MasterpieceFactory Inc. was founded by Christopher A. Chaplin in 2006 as a multiple arts genre production company specializing in publishing literature that educates and desensitizes people to unique developmental (all life) challenges.
Stumbling Upon My Purpose, Mr. I-Presume & Friends Activity Book, We're Going To Do It, Bodola and Act Alive & Say High Five Encouragement Stories© offer parents, caregivers, educators, and therapists unique insights into the management of developmentally challenged children from the perspective of a hands-on parent who must continually seek unconventional means to help his child overcome the difficulties of his condition.
Book Reviews:
Tara Stephen (teacher) says,
"Christopher A. Chaplin has filled a niche for the parents, siblings, teachers, caregivers and classmates of special needs children. It was a joy to stumble onto picture books that clearly explain and creatively illustrate the perspective of parent and child. The world of autism, ADHD and other diagnoses can challenge and baffle those who come in contact with them each day. Chaplin's stories are written in such a way as to allow the reader to gently enter this unique world. They are a comfortable read-aloud with plenty of opportunity for discussion at the level of the listener.
Sharing from his own experiences, Chaplin's books are an invaluable educational tool for families and teachers trying to understand the difficulties these precious little ones may encounter in a seemingly ordinary daily routine. Every school, daycare and doctors office should have copies as a gentle way to inform and educate adults, and to sensitively answer the questions of children."
Tara Stephen
-Literacy Co-ordinator & Elementary Teacher with Toronto District School Board
-President of Centennial Child Care Centre Board of Directors
- Mother of three
Dr. Bob says, (Counselling psychologist)
"This little volume contains poems and short essays by Chris on a variety of relevant topics, and an outline of the contribution his various other books can make to the education of a multiple-handicapped child. He is a shining example of how to turn adversity into an opportunity for personal growth, giving and love."
Dr. Bob Rich - "The Australian Journal of Counselling Psychology"
About the Author:
Christopher A. Chaplin is a single parent of a child dually diagnosed with autism and hemophilia. He also has two older daughters. Christopher began his professional writing career in the early 1990's.
He is a self-taught writer who possesses a refreshing enthusiasm to learn, and continues to experiment with new ways of expressing his unique stories. They are not only engaging children's stories, but also tools for acquiring life skills. His mission is to motivate others to think positively about whatever challenges they might face in their lives.
Christopher founded MasterpieceFactory Inc. as an outlet for his independent research work and especially to empower readers to develop their own ideas and solutions for parenting developmentally challenged children, or those who suffer from other diseases, disabilities, or disorders.
Notes:
These motivational stories will encourage parents and people who feel helpless and defeated by their situations and inspire them to overcome their unexpected personal tragedies. Hopefully, this will also help them to find their purpose.
For more book reviews and information about Christopher Chaplin, MasterpieceFactory Inc. and how you can review their Encouragement stories free of charge visit www.masterpiecefactory.com . Enter (only) your e-mail address, and then choose a username and pass code to be able to read all of their doctor-, teacher-, and parent-endorsed stories with no obligation to purchase.
If you would like to request a (published in print) review copy, offer sponsorship, endorsement and/or fundraising opportunities, or to arrange interviews and appearances, contact Mr. Chaplin.
Email: mrchaplin@masterpiecefactory.com
Mail: MasterpieceFactory Inc.
1117 Queen Street West Box 202
Toronto Ontario Canada
M6J 3M9
Website: www.masterpiecefactory.com
Office: 647-345-0140
Fax: 647-345-5729
Book Synopses
Stumbling Upon My Purpose
Price: $17.49 (40% off for advance orders, retailers...)
Paperback: 140 pages
ISBN-10: 1897347030
ISBN-13: 978-1897347034
Product Dimensions: 10.5 x 8.2 inches
In this autobiographical story, a man learns that his son has been born with hemophilia and autism. The stress of the situation catapults the father into single parenthood and he is forced to endure a difficult court battle for sole custody of his disabled son. With the realization that he has discovered unique methods and tools to cope with parenting difficulties, the man's focus is now fulfilling his dream of establishing himself as a writer of children's literature.
Mr. I-Presume & Friends Activity Book
Price: $19.49 (40% off for advance orders, retailers...)
Paperback: 36 pages
Publisher: MasterpieceFactory Inc.
Language: English
ISBN-10: 1897347049
ISBN-13: 978-1897347041
Product Dimensions: 10.5 x 8.2 inches
This whimsical interactive Encouragement Story © Activity Book, is a fun learning tool that will empower children to independently observe and interpret information about their own worlds. In this early reading adventure, Mr. I-Presume beams down to planet Earth and introduces readers to his family and unique friends. This story advances fine motor skills, perceptual motor skills, comprehension, creativity, and speech and language.
We're Going To Do It
Price $19.49 40% off (advance orders, retailers...)
Paperback: 52 pages
ISBN-10: 1897347073
ISBN-13: 978-1897347072
We're Going To Do It sets the stage for this uniquely expressive series of child development stories. Mom and Dad rush to the hospital and give birth to a bi-racial boy born with hemophilia, a severe bleeding disorder. All hope seems lost for Christopher, but Dad decides to not give up and vows to help Christopher manage his challenges. This Encouragement Story© educates and desensitizes its readers by illustrating a wide range of human interest issues that parents of autistic, ADD/ADHD and other special needs children are forced to endure during early pre-school years.
Bodola Loves Chips & Pop
Price: $19.49 (40% off for advance orders, retailers...)
Paperback: 36 pages
Publisher: MasterpieceFactory Inc.
Language: English
ISBN-10: 1897347014
ISBN-13: 978-1897347010
Product Dimensions: 10.5 x 8.2 inches
Bodola is a cheerful, adventurous story that shows the difficult decisions parents of children diagnosed with ADHD are forced to make as their busy and spontaneous mid-graders begin to manifest their desires for independence.
He's never been to the store by himself, and he asks Mama to please let him go today. While on his way to the store, he embarks on an adventure of riding a train and then a bus, and is delighted by the sights he sees along the way. Mama desperately attempts to catch up to her son before he realizes that he didn't do what Mama told him to do and panics. Bodola is crafted by an experienced parent with the intention of optimizing the reading experience and enabling its audience to obtain a fuller comprehension of A.D.H.D and associated theories of the mind, which will in turn empower its readers to self-regulate the development of deleterious behaviours.
Act Alive & Say High Five
Price: $19.49 (40% off for advance orders, retailers...)
Paperback: 30 pages
Publisher: MasterpieceFactory Inc.
Language: English
ISBN-10: 1897347006
ISBN-13: 978-1897347003
Product Dimensions: 10.5 x 8.2 inches
Act Alive and Say High-Five is a giggly way to address the difficulty that shy children may experience when meeting other children. A little girl wants to say hello, but whenever she attempts to do so, she looks up at her father and says, "I want to go home." Dad comforts his daughter and then "smack" go their hands as Dad gives his little girl an unexpected high-five.
"What was that for?" asks the little girl. "That is your new way to say hello. The next time you feel shy, Just Act Alive and Say High-Five," Dad explains. The little girl questions her father and does not believe saying hello can be so easy, but soon must put her new-found way to the test. She spots a boy coming toward her and begins to feel uneasy. Dad gives his daughter a quick pep talk and she is prepared to "Act Alive and Say High-Five."
Sept, 17, 2007
Newsletter: Discovering Legs
Newsletter 9/17/2007
Discovering Legs:
Hip Hip Hooray! It's September! This time of year means getting back to work, school and reflecting upon and sharing with family and friends the explorations and discoveries of the summer. For MasterpieceFactory our summer commenced with a boost thanks to Alex Mihailovich and CTV News, who came to the humble home of Mr. Chaplin to conduct an interview that was broadcast on May 27, 2007. During a time when Toronto was buzzing about urban youth violence, Mr. Mihailovich (a news reporter and photo journalist now anchoring for CTV Sudbury) gave Mr. Chaplin an opportunity share his first-hand experiences with raising a child diagnosed with autism, living in a troubled neighbourhood, then recogninzing the catalyst (his son) that would turn an undesirable past into a future full of ambition (publishing unique needs literature) and good.
Bug Bites Christopher…:
There is no faster way to catch the busy-bug than to have your story picked up by a national news station. And with a big busy-bug bite it was time to renovate and produce a professional, practical, inspiring, user-friendly website. Thanks to Carlos Dantas and R. Young who set the foundation upon which Justin Philip (Horizon Graphics & Web Solutions) developed an extensive, inspiring website that features crisp images, informative content, a shopping cart and an interactive forum. All that is required to join our forum is a username (of your choice) an e-mail address, pass code and you'll be ready to read and comment on all of our published articles, books, poems free of charge. You'll have the opportunity to post your own poetry, stories and discussion topics too.
Inspiring Book Reviews:
Our website now also features book reviews such as that written by Dr. Bob Rich, about Stumbling Upon My Purpose. This review was published in the Australian Journal Of Counselling Psychology (number 7(2), page 16). Bodola and We're Going To Do It also received creditable reviews and we would like to thank Dr. Bob Rich again, as well as Jan Kovarik (copy editor), Frances Savella (Special Education Teacher Toronto District School Board), A. LaRocque-Rooney (ECE, CYW, DSW), Tara Stephen (Literacy Co-ordinator & Elementary Teacher with Toronto District School Board and President of Centennial Child Care Centre Board of Directors ), and Jody Felske (Intermediate Teacher TDSB). Also, thanks to all the other professionals that have submitted comments, testimonials and reviews for taking the time to submit their written honest opinions about our books. The greatest rewards for our diligence has come from our readers and their children who have purchased our Encouragement Stories and continue to respond positively to our unique books. Visit our forum, read our stories and let the world know what you think about our stories too.
Act Alive, Aliens Are Coming!!!:
MasterpieceFactory Inc. is proud to announce the release of Act Alive & Say High Five, a children's picture book that illustrates the difficulties parents and their shy children encounter as well as solutions on how to overcome social anxiety. This giggly-written (by Christopher a. Chaplin Illustrated by Theodora Sirko) story is a must have for parents of shy children who need behaviour management tools that are practical and supportive.
Theodora Sirko, our resident illustrator extraordinaire, is working her magic to illustrate Mr. I-Presume Visits Planet Earth, what will surely be Mrs. Sirko & Mr. Chaplin's most whimsical humorous children book collaboration to date. This story will also possess a very valuable social-emotional lesson for all ages.
Along with publishing children's books, MastepieceFactory Inc. intends to release Mr. Chaplin's debut poetry book titled Samples Of My Soul: A Mind-opening Collection Of Fresh Expressive Poetry and HeadItchies (c). Mr. Chaplin's book will be about pursuing, procuring and becoming your life's purpose, existing with autism, anxiety, depression and the abstract aspects of love and life.
Wholesale Prices:
Without the financial backing to produce large quantities of our books to distribute to wholesalers who will in turn sell them to retailers, MasterpieceFactory Inc. will give its audience a chance to pre-purchase their items directly from us at wholesale prices. This will enable us to finance a production run that will produce higher quality books at a lower cost, making hard-cover books available to you for paperback prices. Start your Christmas shopping by visiting our website and pre-purchase your books today.
Thank You:
We appreciate and would like to express an enthusiastic welcome to all the people who are helping MasterpeiceFactory Inc. become a premier publisher of unique needs literature.
Until our next newsletter, see you in our forum!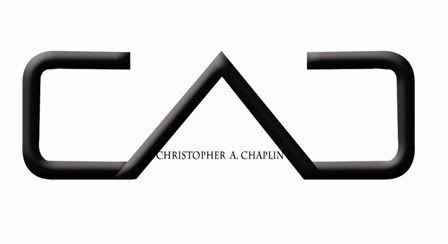 May, 27, 2007
News Broadcast About Christopher A. Chaplin
Copyright © 2007 MasterpieceFactory.com · Designed by
Horizon Graphics and Web Solutions Ltd.